About
Robert is not really a monk in the religious sense. He's just thinks everyone can have the happiness and health attributes of being a monk by doing meditation. He teaches meditation in a fun and accessible way.
He was first introduced to meditation by one of his mentors named, "Dr. Ming-Te Lin." Dr. Lin is a Buddhist and a board certified physician with dual medical  training (Western Medicine & Traditional Chinese Medicine) Dr. Lin later referred him to a Taoist monk. He spent nine and half years studying with a Taoist monk until he received the title of "Master."

He's traveled extensively to Asia and Australia in search of other meditation teachers. He has spent over a decade researching, studying, and collecting information on various meditation and health care systems of Asia. Robert writes for Origin Magazine, Elephant Journal, MindBodyGreen, and The Huffington Post. He's currently in the process of writing a book on meditation to make the topic fun, and more accessible for stress relief, health, and happiness.
He also recognizes that stress is a significant problem that we face in our fast-paced society.
According to Dr. Herbert Benson, a specialist in the mind-body connection about 60-90 percent of all physician visits are stress-related. Stress puts holes in our brains, adds fat to our abdomens, and leads to several diseases.
It is estimated that American businesses lose $300 billion a year by losing valuable employees due to stress-related symptoms and disease.
A 20-year study at the University of London reports that, "Individuals who don't manage their stress are at a higher risk of heart disease. It's estimated that stress amounts to 30 percent of all infertility problems. More people visit the doctor's office for anxiety than a for the common cold."
The word stress comes from the Latin word stringere, meaning "to draw tight," pointing rightly to narrow and blocked channels of energy in the human body when we are stressed. 
Stress is not something anyone should be able to put aside and say, "I'll think about it at a later date." Stress indeed kills actual brain cells, which may lead to a host of major illnesses later in life.
Our minds tend to spin into different emotional states throughout the day. For thousands of years, Eastern traditions have recognized how the mind goes from extreme states of joy to extreme states of sadness and worry.
Monks from Eastern traditions were essentially scientists; they recognized that a wild mind could adversely affect our health. So they used meditation as a way to stay in balance throughout the day.
In Traditional Chinese Medicine, the one thing you are told about health care prevention is to monitor your feelings, because negative feelings can help cause your body to become unbalanced, leading to various health problems.
The meditation system he teaches focuses on breathing, to calm the mind (mindfulness), and then at a more advanced level focuses on the energy meridian channels of the body.
His system was originally taught in monasteries and in several healthcare systems of China by Taoist monks. In Traditional Chinese Medicine, it is believed that negative emotions are the result of a block of energy flow in the body.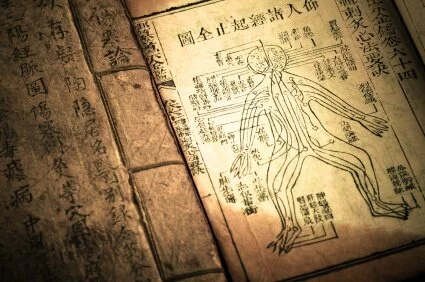 Taoist monks believed that harmful emotions block meridian channels in the body that lead to disease. A similar belief in energy; is also in Tibetan Medicine and India's traditional medical system known as Ayurveda
These monks formulated a system of meditation to work with keeping the body in balance for health, happiness, and longevity.
For over 2,500 years, this energy was used for acupuncture, herbal medicine, tui na massage, martial arts, and generating states of compassion and happiness.
Taoist monks were brilliant scientists;  they formulated an entire system of healthcare based off Yin and Yang philosophy which is detailed in a very sophisticated manual known as The Yellow Emperor's Classic of Internal Medicine by Huangdi.
He calls this system, "PureYi" meditation systems. (In Chinese, "Yi" means mind intent.)  Pure Yi has no religious attachments and can be practiced by anyone.