27th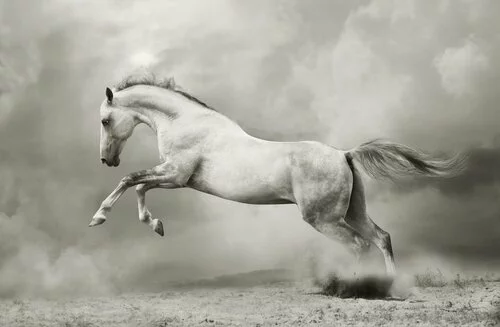 The English word "emotion" is derived from the french word "émouvoir" meaning "to stir up".
Its a kind of fire inside, that caused Beethoven to sit at the piano and play until his hands went numb.
It has also been the fire that burnt people to the ground. As it nearly did to Abraham Lincolns life, with his life long battle with depression. Although he later turned it into a powerful force to change the world.
As Steven Pressfield writes in his book the War of Art, "Genius is a Latin word; the Romans used it to denote an inner spirit, holy and violable which watches over us, guiding us to our calling, a writer writes with his genius; an artist paints with hers."
The Buddhist, Hindu, and Taoist traditions believe that each individual has a mission. A mission that propels his life.
In the Upanishad's it says,"You are what your deep, driving desire is, As your desire is, so is your will, As your will is, so is your deed. As your deed is, so is your destiny."
So go find what it is. No one can tell you what it is.
As Marcel Proust says, "We do not receive wisdom, we must discover it for ourselves, after a journey through the wilderness which no one else can make for us."