26th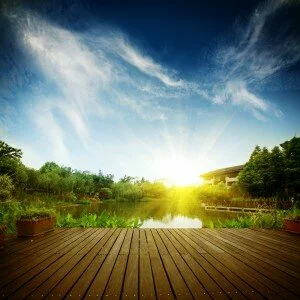 All Eastern philosophies point out the fact that we do not experience the environment itself but rather a projection of it.
Buddha said, "With our thoughts we create the world".
The University of Bordeaus did a study of how the brain sees and not the eyes. They dropped odorless and tasteless red dye into white wines, then gave it to 54 wine tasting professionals. With only the color of the wine altered, not one of the professionals could tell the difference, they all believed the wine to be red.
The idea of meditation is to become aware of how are thoughts and feelings affect our lives.
From there we can begin to build states of separation from these thoughts. We need to realize that we are not our thoughts or feelings.
By gaining more control over our emotional states we can begin to create positive states of mind.
Things like in anxiety our survival mechanisms in the brain. If we were in the savanna desert and a large animal is going to eat us we got a anxiety response and ran or fought for our life. Modern neuroscience tells us that fear lies in the part of the brain known as the amygdala. The amygdala is two almond shaped pieces in the brain.However these two pieces pack a serious punch and are capable of hijacking any man or woman's brain no matter how tough they are. Joseph Ledoux calls this a "amygdala hijack". When the brain automatically takes over the higher processes of the brain.
All Eastern systems of meditation aimed to tame these peanut sized pieces of the brain. Meditation work on building separation form these negative emotional states. Study after study shows how effective meditation is in rewiring  are brain for resiliency and happiness.