26th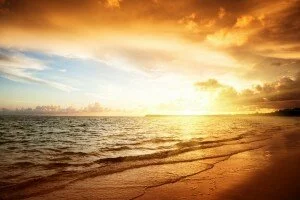 There's a big scientific problem in Neuroscience that is harder to figure out then Einstein's theory of relativity. The problem is, "What makes us conscious?"
Scientist have looked into every area of the brain, they know all about the different parts of it. But they cant seem to find the power source.
The person who puts out a scientific model that can explain the energetic system of the body will one day win a noble prize.
In Buddhism,Taoism, and Hinduism they call this energy field "Emptiness".
In China and Japan, if your a martial artist and you do enough meditation to obtain "Emptiness" they call you a diamond cutter. They use the word "diamond" as a metaphor. Meaning it cuts through the physical body into the energetic system of the body. Miyamoto Musashi a very famous Japanese samurai wrote about this in his book, "The book of five rings." Musashi discusses this in the final chapter on emptiness which is largely ignored because it sounds very esoteric. He said, "knowing of nonexistence while knowing of existence is emptiness."
The monk I trained with would say, "Martial artist exploited emptiness." He was right.
Look at what humans did with nuclear energy.
A nuclear power plant can provide electricity to millions of people. Or it can be put into a nuclear bomb and destroy millions of people
In the Taoist Classics it talks about "inner alchemy". Inner alchemy has confused many people over the years. These classics show a highly sophisticated system of energy work. For example one quote says, "sitting or reclining, I always have a jug of wine with me." The jug of wine is a metaphor for the energy center of the body in the abdomen. In Buddhist text's they talk about the four emptiness, the four emptiness is the right side, left side, up, and down energy fields. This topic is highly discussed in tummo meditation. These Tibetan monks formed a sophisticated system to heat the body up. By controlling the internal energies and by doing specific techniques they were able to create heat in the body.
Herbert Benson a professor from Harvard Medical School studied Tibetan monks with this ability. He witnessed them raise there skin temperature by up to 17 degrees Fahrenheit. History channel did a special on these monks and it showed them taking wet sheets over there body and then drying them a few hours later. This is a highly sophisticated technique where they control the energies of the central channel in the chest. It is said that some Yogi's could slow down the beating of there heart. Taoist monks would demonstrate the control of this central energy channel by doing martial arts touch manipulations or using it in acupuncture.